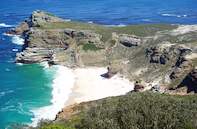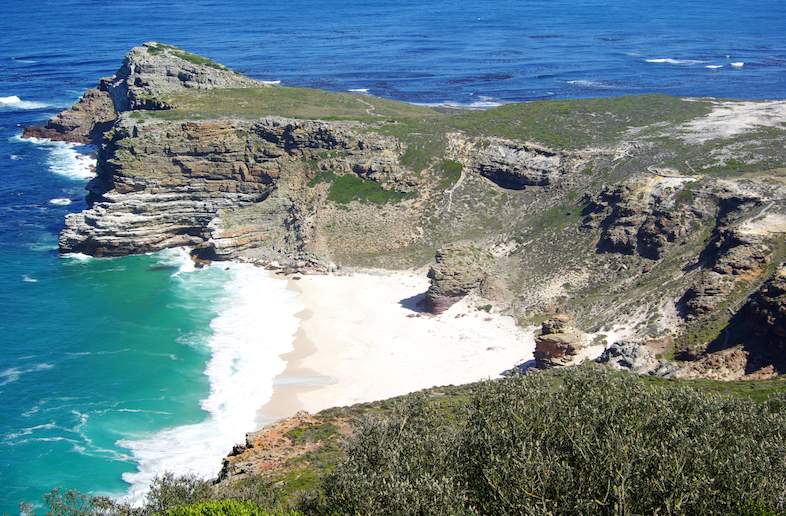 Table Mountain National Park is a unique and urban Western Cape Nature Reserve stretching from Signal Hill in the city to dramatic Cape Point, encompassing magnificent valleys, bays and beaches, the glorious Table Mountain and the legendary Cape of Good Hope.
Accommodation: Rest camps, nearby Hotels, Guest Houses
Activities: Hiking, fishing, scuba diving, mountain biking, surfing, wind surfing, rock climbing, paragliding, horse riding
Highlights: One of the New Seven Wonders of the World, spectacular views of Cape Town, unique flora
Your Table Mountain National Park Experience
Table Mountain National Park is recocgnised as one of the world's most remarkable attractions - a scenic, historic, cultural and recreational asset. A blend of rugged mountains, moonlit beaches, ancient forests and much more surrounded by the city. Acclaimed landmarks Table Mountain and the historic Cape of Good Hope draw millions of visitors every year.
The Cape Peninsula is a slim finger of land near the southern tip of Africa with the Atlantic Seaboard in the west and the warmer waters of False Bay along the southern section. Table Mountain National Park straddles the Peninsula right down to Cape Point and right around the fringes of the Table Mountain Chain. A special feature of this park is that is has open access.Cape of Good Hope, Boulder's Beach and Silvermine are the only 3 points where conservation fees have to be paid.
Appetizing cuisines can be enjoyed at restaurants in the park operating on top of Table Mountain itself, at Rhodes Memorial above the University of Cape Town and at Cape Point - there is also a lovely tea room tucked away in the Tokai Forest. A number of picnic areas can be found around the park, with curio shops in operation at various top spots. There are 3 conference and function venues available.
Table Mountain National Park is part of the Cape Floristic Region World Heritage Site. Rare and endangered plants make this area a biodiversity hotspot. Fynbos (fine bush) is an ancient and fire dependent vegetation which needs to burn every 15 years to stimulate growth and remain healthy. Proteas can be seen most places in the park while some very special and rare plants are present in the mountain wetlands and in Noordhoek.
Animals living in Table Mountain National Park are well adapted to their environment and not that easily seen amongst the vegetation. A variety of antelope species can be spotted including Klipsringer, Eland and Bontebok as well as other mammals such as Cape Mountain Zebra, Chacma Baboon and Cape Clawless Otter.
There are number of endemic bird species like the Cape Sugarbird to watch out for but some of the park's most famous residents are the Jackass Penguins at Boulder's Beach. Visiting star attractions are the Southern Right and Humpback Whales which visit the coast between August and October annually. Table Mountain Park has some excellent vantage points for whale watching.
Attractions in Table Mountain National Park
Cape of Good Hope (Cape Point visitor centre, funicular and lighthouses)
Boulder's Beach (penguin colony near Simonstown)
Table Mountain (with cableway, hikes, walks, visitor centre)
Silvermine (nature walks on the Constantiaberg Mountain and beautiful dam)
Signal Hill and Lions Head (Cape Town landmarks, noonday gun and a hike)
Beaches (beaches galore from trendy to secluded all along the coast)
Indigenous Forests (ancient swathes of Afromontane forest)
Forest Walks (Newlands, Tokai, Ouderkraal, Hout Bay, Muizenberg)