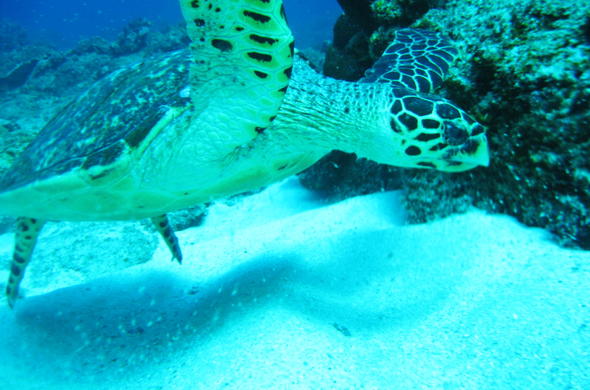 Sodwana Bay National Park near Mozambique surrounds a protected bay with access to coral reefs of the St. Lucia Marine Reserve and Maputoland in northern KwaZulu-Natal, South Africa.
Sodwana Bay National Park is situated within the iSimangaliso Wetland Park, South Africa's first World Heritage Site, in KwaZulu-Natal, South Africa. This coastal resort attracts visitors year round who enjoy the beautiful climate and water sports. The nearest town which has a full range of services is Hluhluwe which is 80km (50 miles) away.
Renowned for its water activities, including sport fishing, scuba diving and snorkelling, Sodwana Bay is gently nestled adjacent to Africa's southern-most reefs. In summer, guests can expect to see Loggerhead and Leatherback Turtles emerge from the sea to nest on the beach. Please note that Sodwana Bay National Park in KwaZulu-Natal, South Africa is a low-risk malaria region so might be are necessary – please consult your doctor.
Directions to Sodwana Bay National Park, KwaZulu-Natal, South Africa
The tar road from Hluhluwe to Mbazwane town is now complete. Upon arrival at Mbazwane follow the signs, turning right through town and right again at the T-junction from there it is another 13km (8 miles) of tar to the main gate of Sodwana Bay National Park. This is the recommended route for all visitors, as it is the safest and even slightly quicker when coming from the north.