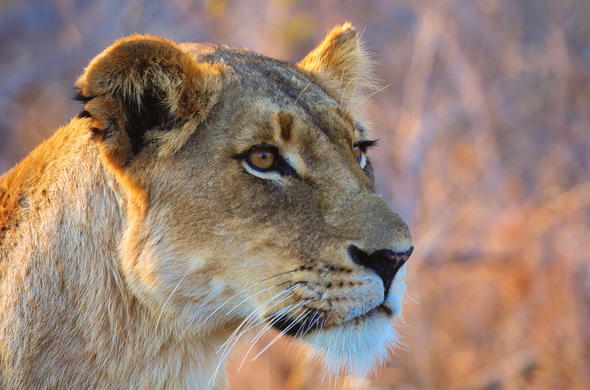 Karongwe Game Reserve offers guests an authentic, exciting and memorable safari in South Africa as well as external tours to top local attractions.
At Karongwe Game Reserve guests can enjoy inspiring conferences in the bush, exhilarating game drives and exciting excursions. On a safari in this Limpopo game reserve in South Africa, business executives, wildlife enthusiasts and leisure seekers can relax in comfort whilst exploring the domain of the Big Five and other remarkable African wildlife.
Conferencing at Karongwe
Karongwe Game Reserve in Limpopo offers a first class conference room, accommodating 25 delegates in U-shape, 40 delegates in cinema / classroom or 100 guests for dining. A new conference facility at the reserve is located just 3km (1.8 miles) away from the main lodge and can accommodate up to 100 delegates.
Equipment includes flip charts, koki pens, overhead projector, television and video machine. Special equipment can be arranged at an additional fee. Bush conferencing is a unique and memorable way to participate whilst being inspired by the sights and sounds of the bush. Novel options include a relaxing conference under a sprawling fig tree, with no electricity used.
Team building at Karongwe Game Reserve
After working hard all through the conference, delegates deserve some time to relax and enjoy the area. What better way to do this than by participating in some of the exciting team building activities available at Karongwe Private Game Reserve:
Ice breaking activities
These are small activities where everyone gets together and works as a team. These activities include the blindfold walk and trust falling.
Orientation course
Guests are dropped off in the bush in groups with a ranger and tracker and must find their way back to the lodge. On the journey back, delegates search for certain items and this becomes partly a treasure hunt and an orientation exercise.
Bushman skills
Guests are given a talk and demonstration on various bushman skills such as fire making and bird trapping. Guests will then have a competition on who can perform these skills the quickest.
Bird-watching competition
Guests are put in groups at designated places and should attempt to identify as many bird species as possible.
Game drives
A game drive through the pristine wilderness of the Karongwe Game Reserve in Limpopo is an experience to behold during a safari in South Africa. This area is home to a magnificent profusion of game, birdlife and pristine landscapes. The game rangers and trackers receive special training, ensuring an exceptional game viewing experience from the comfort of state of the art, open four wheel drive Land Cruiser.
Most of the rangers and trackers are Shangaan, so guests can expect a game experience filled with not only wildlife sightings, but also a unique lesson in culture and tradition. Guides at Karongwe Game Reserve in Limpopo, South Africa, go out of their way to afford the opportunity to witness the Magnificent Seven - namely Lion, Leopard, Elephant, Buffalo, Rhino, Cheetah and the African Wild Dog.
A highlight of the game-drive at this Limpopo game reserve in South Africa is stopping for sundowners and snacks as the sun sets on another day in the African bush. The journey back to the lodge may include sightings of Leopard, Wild Dog, a spotted Brown Hyena on a quest for food, or one of the many species of antelope.
Excursions
Karongwe Game Reserve offers a variety of exciting excursions to complement their reserve activities during a safari in Limpopo, South Africa. Enjoy the following tours around this game reserve:
Kruger National Park
Panoramic Route trip
Moholoholo Rehabilitation Centre
Nyati Cultural Village Tour
Phalaborwa trip
Activites at the Lodges
Daily Guided Drives
Day trips to Kruger National Park and Blyde River Canyon
Panorama Route Tours
Activites nearby
Horse Riding
Reptile Park
Hot Air Balloon Trips
Boat Trips
Adventure sports (paintball, quad-biking and water rafting)